The EVELO 4th of July Event
Big discounts on our favorite models

- $200 off all other models
New & Most Popular eBikes
In Stock or Shipping Soon
---
Trusted By Robert Fletcher on his Record Breaking eBike Journey
Robert Fletcher is an adventure cyclist and just happens to be turning 80 years old in August of 2022. Originally from Edmonton, Alberta Canada, he spent time working as an educator before retiring over 20 years ago.
EVELO is proud to team up with Airbnb and a number of other sponsors to support Robert Fletcher and Wayne Grover on their 8,400 mile journey from North Pole Alaska to Panama City, Panama; both cyclists riding the EVELO Atlas.
Robert and Wayne will be riding completely stock EVELO Atlas models with the additional secondary battery rack for additional range, and will be averaging over 100 Miles per day.
EVELO's team of experts will be there for every mile, ensuring a fun, safe, and trouble free ride.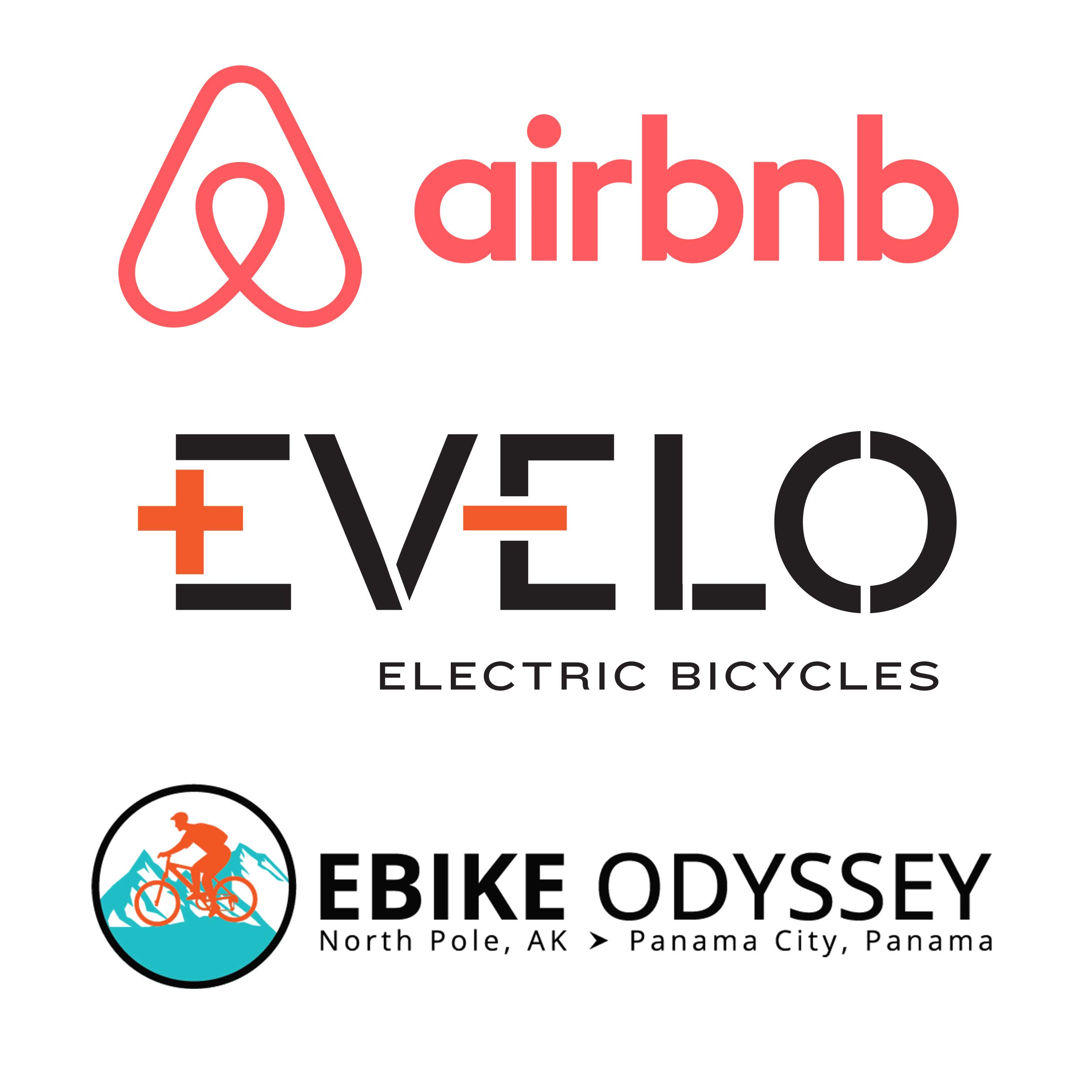 ---
---
Bringing back the fun & freedom of riding bikes for the last 10-years.


Bringing back the fun & freedom of riding bikes for the last 10-years.


Find Your Perfect Electric Bike.
In less than 3-Minutes  

Answer a few quick questions and we'll instantly recommend the best eBike for you. Get custom recommendations based on your answers and needs.
Industry Leading 4-Year,
20,000 Mile Warranty
EVELO electric bikes and trikes are manufactured to the highest quality standards and are backed by our industry-leading 4-year/20,000-mile warranty. This is double what most other manufacturers offer. If you're wondering how we are able to provide such a generous coverage, the answer is simple. Higher quality products are more expensive to manufacture, but help us keep our costs down in the long run.
Try EVELO at Home with Our
21-Day Home Trial
For most people, an electric bike is a significant investment, and we fully understand that buying a product online, sight unseen, can be scary. That's why we have a free 21-day, at-home trial for all new bike purchases — plus, the clock doesn't start until your bike is delivered. So if your EVELO is not the right fit, for whatever reason, we'll pay for return shipping and send you a replacement bike or issue a full refund. No restocking or hidden fees.
Easy Assembly at Home or By Your Local Bike Shop
EVELO electric bikes are shipped 95% assembled. It takes a few easy steps to finish the assembly and around 45 minutes to complete.
We also partner with local bike ships nationwide to bring you unparalleled white-glove assembly. You can choose to have your new EVELO professionally assembled by a certified bike mechanic at a local bike shop near you.
Top Rated by Popular Review Sites
"The EVELO Aurora Limited pedals better than an $8,000 German e-bike...
...with its upright and easy going ride position , the EVELO Aurora Limited is a comfortable and stable eBike built well for many miles of fun."
- electrek.co
"This company has always been a leader in terms of support...
...but their latest generation of products have raised the bar and truly impressed us."
- Electric Bike Review