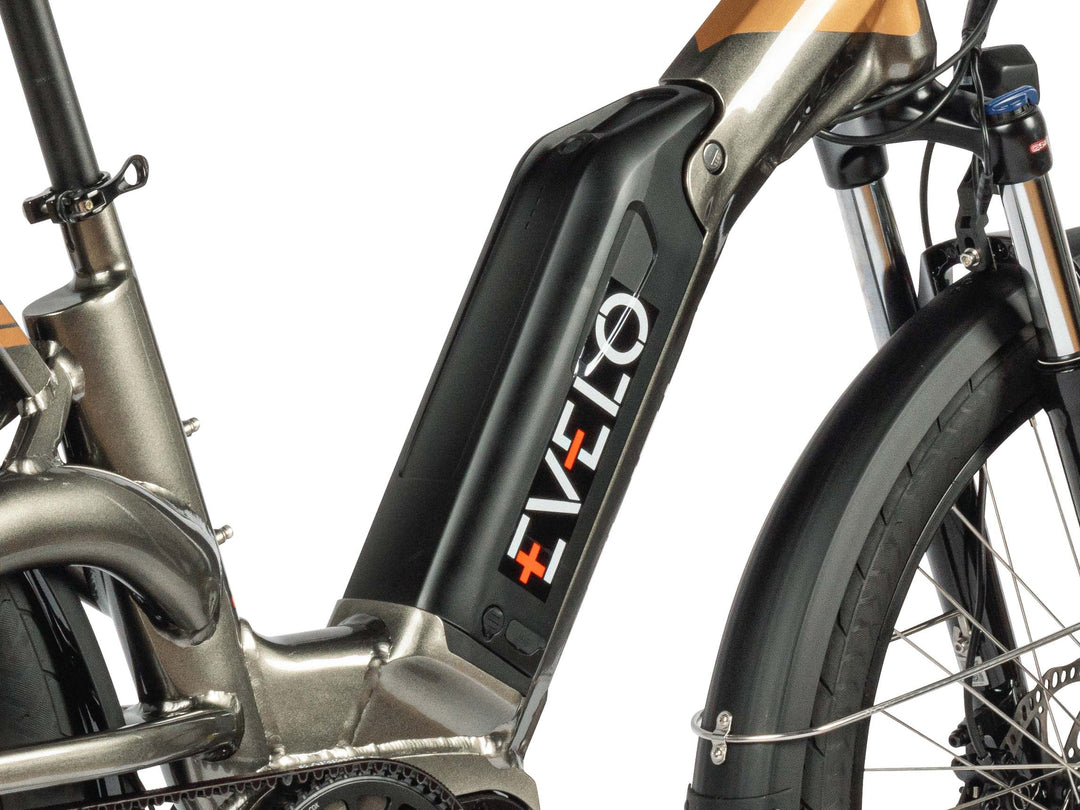 48V 14.5Ah Battery for Aries & Aurora
The EVELO Aurora and Aries models feature a class-leading 750W mid-drive motor. Such a powerful motor needs an equally powerful battery. The 48V 14.5Ah semi-integrated, removable battery delivers a range of up to 60 miles on a single charge. Replace your existing battery or use it as a spare, effectively doubling your range.
Please Note:
Check with your EVELO Customer Support specialist for shipping dates and inventory information.
This 48V 14.5Ah battery fits various Aurora, Aurora Sport, and Aries models.
This battery is not compatible with many Pre 2016 Aurora and Aries models.
Please contact us if you need to confirm a proper fit with your EVELO model.
*Battery returns can be accepted only when dropped off at a certified hazmat shipping facility, which may or may not be available in your area. Please triple-check your model and voltage before purchasing additional batteries.*
---